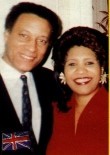 ABOUT ME.
So you can put a face to the articles there's a picture of my wife and I on the right hand side of this page.
My work background is in Telecommunications and I worked for a number of years as a Line Manager with British Telecom PLC.
My beliefs are predicated on the starting point that God is good and only does good to those who love Him. Anything bad comes from Satan and while God turns it to good for His people this does not mean He had a hand in providing the trial or persecution! God does not tempt anyone to sin or give up and it's Satan who gives people diseases.
Our God is a GOOD God so we can say with confidence, "Have faith in God".
You can contact me on demos @ webarea.co.uk
I am a member of and attend the services of Grace Communion International in Central London. GCI (Central London) Meetings are usually held in the venus and at the times below, but call first before coming in case there are any changes.
WEEKLY - GCI SATURDAY WORSHIP SERVICE
Held in the Mahatma Ghandi Hall, Indian YMCA, each Saturday, normally at 2.30 p.m.
A service of worship, sharing, and study, to grow in the grace and knowledge of our Lord and Saviour, Jesus.
(Refreshments also provided.)

---
WEEKLY - YMCA SPONSORED STUDY MEETINGS
Held in the Chapel, Indian YMCA, every Thursday evening from 7.15 - 9.00pm. These non-denominational 'Worship and Study' meetings are a great way to re-charge the batteries!

---
GETTING TO THE VENUE
The Indian YMCA - 41 Fitzroy Square, London, W1T 6AQ.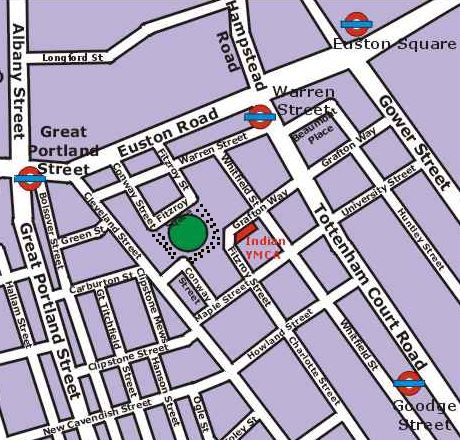 The nearest tube stations to the 'Indian YMCA' are :- "Warren Street",
"Great Portland Street", "Goodge Street", and "Euston Square".
Busses 27, 134, 205 stop nearby.