The Goodnews:
Jesus is greater! - than sin, or anything!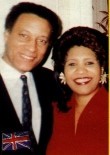 This site focusses on exploring the goodness of God and all the good things He brings us through His Son, Jesus.

Jesus is our good news. In fact He's our 'Almost too good to be true' news! Jesus came to this earth and showed us how we can have an abundant life now in this age and everlasting 'life' in the future with God. Jesus has reconciled us back to God.
Romans 5:10 For if while we were enemies we were reconciled to God through the death of His Son, how much more, having been reconciled, we shall be saved by His life.
This is Good News to broadcast!
THE GREATEST MAN WHO EVER LIVED.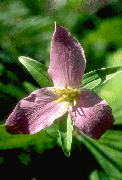 Jesus, the Son of God, is that man, but not because he was a 'celebrity'. It's because through him we have the promise of being able to live a life of overcoming evil with good at this time and we have the sure hope of living eternally in the glory of God. Jesus' is the only name by which we can be saved, and then live Spirit empowered lives.
Hebrews 10:14 For by one offering He has perfected forever those who are being sanctified.
1 Cor 4:20 For the kingdom of God is not a matter of talk, but of power.

1 Joh 1:7 "If we walk in the light as He is in the light, we have fellowship with one another, and the blood of Jesus Christ His Son cleanses us from all sin".

John 20:31 ...these are written so that you may believe that Jesus is the Christ, the Son of God, and that by believing you may have life in his name.

<> Attlee.

***